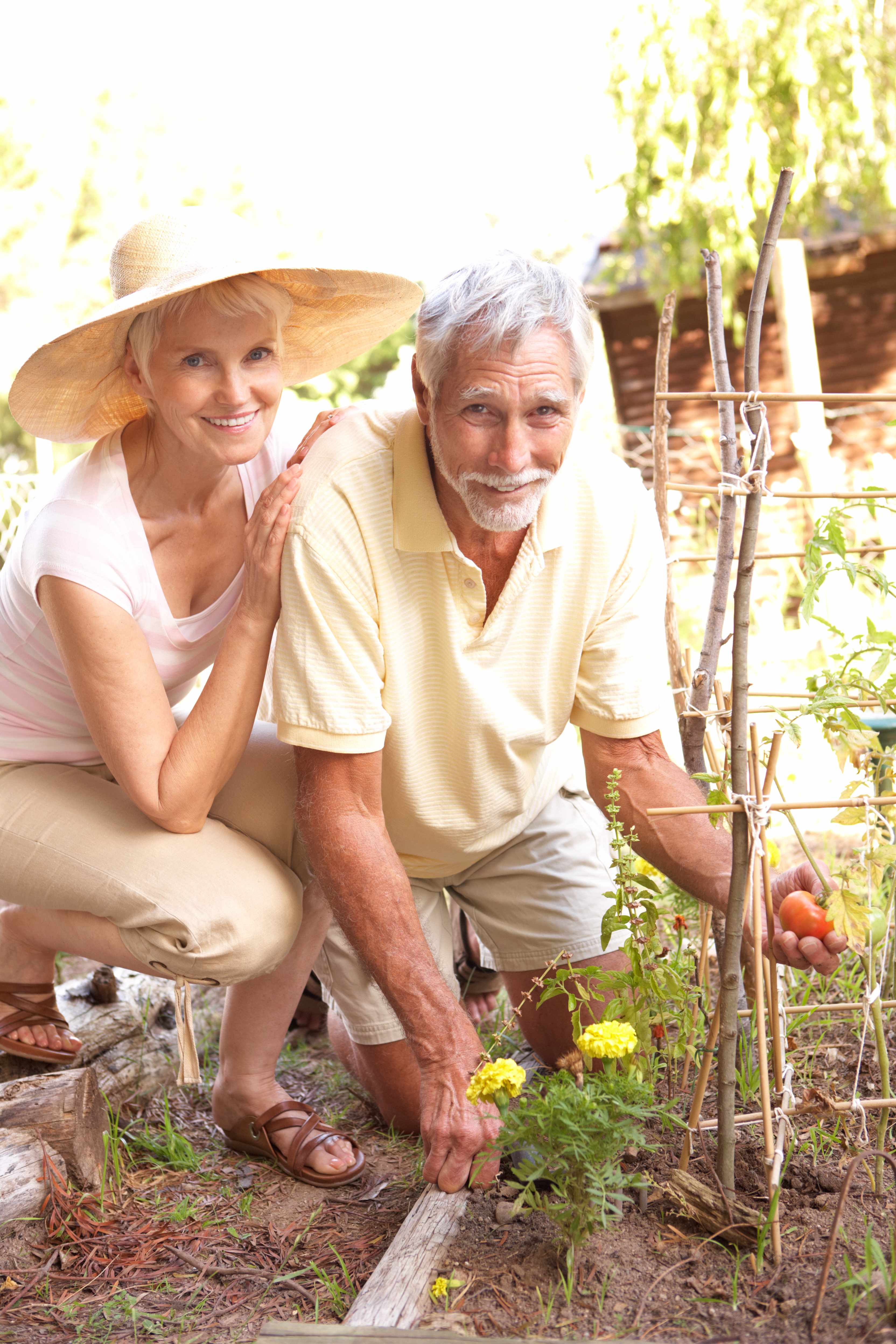 Anxiety over inadequate retirement funds is a stress needling many who are approaching the period of not working — meaning retiring and reliant upon saved monies to supply a monthly cash flow.
It's not checking off the bucket list that stresses the majority of Canadians! Worrying about emptying the RRSP and TFSA is. Meditating or working out more will not fix the primary source of agitation.
Many may regret that they won't have enough capital accrued to go into a respectable retirement with normative goals like travel, pay for the grandkids' education, stay out of debt and be able to fund Long-Term Care (LTC).
The following table gives you an idea of what you will need to retire on. Don't let the million dollars shock you. By looking at the numbers you can see that the income provided is realistic.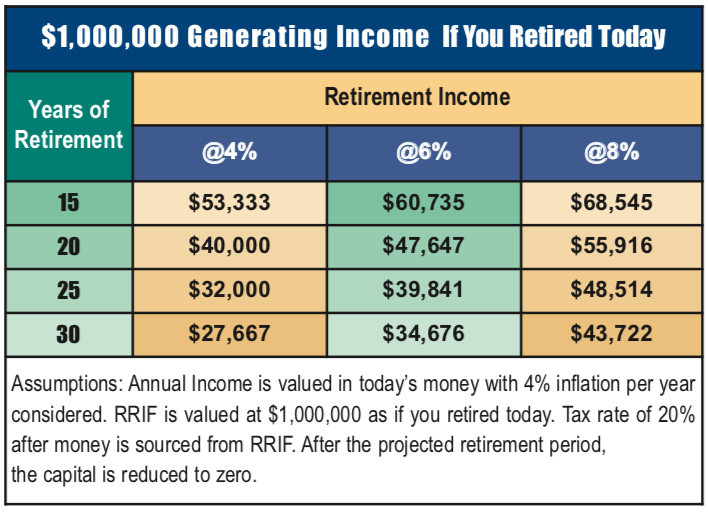 Longevity Risk
Based on actuarial mortality studies, we can get an idea of an individual's life expectancy which gives us a conservative projection of how long retirement income will be needed.1
A detailed Financial Planning Standards Council (FPSC) study on retirement in 2018 forecasted Canadian's average life expectancy, called "Longevity Risk" regarding how it will affect the retirement funds needed. It accounts for the greatest financial risk to an individual.
Running out of money before they die and not having enough to pay for long-term care are the most common financial fears among seniors. A report by the FPSC and Credit Canada called the "Seniors and Money Report" surveyed 1,000 Canadian seniors, in their 60s and over, concerning: debt, income, financial planning and work.
25% of seniors are worried that they may run out of money in retirement, or not be able to pay for their own Long-term Care.
Approximately 75% will probably rely on government income: CPP, OAS, GIS in tandem with any other income.
Prolonged working
20% still work over the age of 60; 6% over the age of 80. Of these:
30% cannot afford to retire
33% simply enjoy their work
12% are heavily in debt
28% are short of savings
12% are still financially aiding their children
Wake up call to all Canadians
56% carry heavy debt, primarily in credit card debt, secondly mortgage and auto-loan debt
35% over age 80 carry at least one form of debt
The decrease in company pension plans
The report shows the beginning of a generational change in seniors' incomes, noting:
50% over aged 80 are company pensioners
41% in their 60s have a pension plan
There is an expected growth in the number of centenarians in Canada as noted by Statistics Canada. 2
Based on actuarial studies
A 70-year old would have:
a 25% chance of living to at least age 94 for a man and at least age 96 for a woman
a 10% chance of living to at least to age 97 for a man and age 99 for a woman
a 70-year old couple would have a 25% chance that one of the members of the couple will live to at least age 97 and a 10% chance that one of the members of the couple will live to at least age 100
1 2014 Canadian Institute of Actuaries Canadian Pensioners' Mortality Report cited in the FPSC study on retirement 2018.
2 Centenarians in Canada, Age and Sex, 2011 Consensus —  Statistics Canada. Centenarians in Canada, Age and sex, 2011 Census. Catalogue no. 98-311-X2011003. http://www12.statcan.gc.ca/census-recensement/2011/as-sa/98-311-x/98-311-x2011003_1-eng.pdf
Note: Table of income based on 1 million dollars by Adviceon.